Things to Know Before Hiring a Personal Injury Lawyer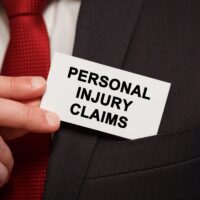 If you or a loved one have suffered an injury due to someone else's negligence, you'll likely require the services of a seasoned personal injury lawyer. With thousands of law firms to pick from, choosing the right lawyer in Houston can be a daunting task. Below is a list of questions that can be helpful to keep in mind when considering a lawyer to handle your personal injury claim. If you or a loved one has suffered an injury because of another's negligence in Houston, we urge you to consider the experienced and dedicated Houston personal injury lawyers at McLemore, Reddell, & Story, P.L.L.C.
What's your experience in handling personal injury cases?
The more experienced a lawyer is in personal injury law, the better they can navigate its complexities. Look for attorneys who have dealt with cases similar to yours for several years and have a record of successful outcomes.
Will you personally handle my case or delegate it to an associate?
Many large firms often delegate cases to less-experienced associates or junior lawyers. Ensure that the attorney you're speaking to will personally handle or oversee your case, providing the attention and expertise it deserves.
How often do your cases go to trial?
Not all personal injury cases need to go to trial. However, your attorney should be ready and capable to take your case to court if necessary. An attorney who never goes to trial won't have the leverage needed to negotiate the best settlement and will also be less effective if the case needs to go to trial.
What's your fee structure?
Most PI lawyers work on a contingency basis, meaning they only get paid if they win your case. Ensure you understand this percentage and any other fees you might incur, including how expenses related to the case are handled.
Can you provide references from past clients?
A credible personal injury lawyer will have references or testimonials from previous clients. These references can give you a sense of their approach and success in handling cases similar to yours. Keep in mind that many settlements are confidential, and no details at all can be released without a former client's consent, per ethical rules.
How do you communicate with clients?
Effective communication is crucial in a lawyer-client relationship. Your lawyer should keep you updated about your case progress and be readily available to answer your queries. If you prefer emails, texts, or phone calls as a favored form of communication, make sure the law firm you select can accommodate you.
An Experienced and Dedicated Lawyer Is Essential to the Success of Your Houston Personal Injury Claim
The right personal injury lawyer will bring immense value to your case by working to secure the compensation you deserve. By asking the right questions, you can identify the best lawyer for your unique circumstances. At McLemore, Reddell, & Story, P.L.L.C., our experienced team of Houston attorneys is ready to provide the answers to these questions and more. We're here to offer personalized legal representation tailored to your needs. Contact us today at 713-303-8543 to start your free consultation.